The last few weeks we've had so much rain here in California. I've been craving a good soup recipe almost daily! This Instant Pot soup recipes is so yummy and cooks up in under 15-minutes. You're going to love this fresh zucchini & tomato instant pot soup.
Make sure to check out my list of over 100 Instant Pot Recipes!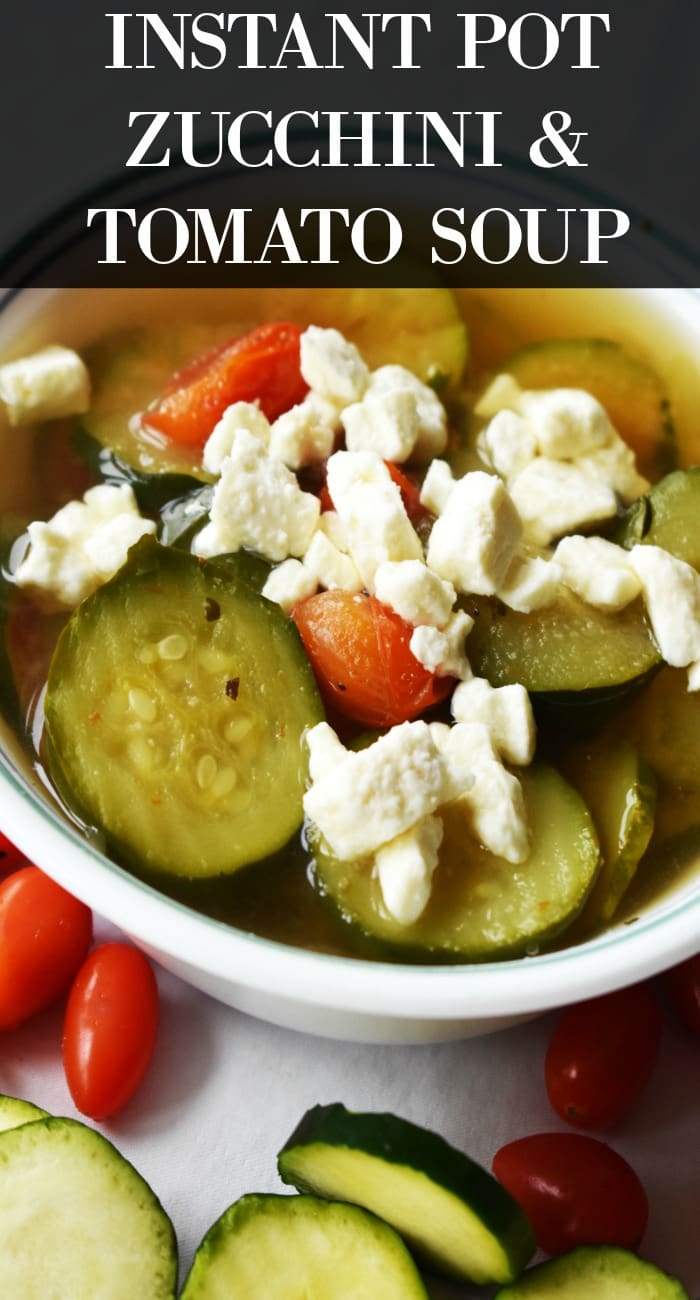 Instant Pot Soup: Fresh Zucchini & Tomato
Ingredients:
2 Fresh Medium Sliced Zucchini
1 Cup Fresh Cherry Tomatoes
4 ½ Cups Vegetable Broth
½ Cup Feta Crumbles
1 Tablespoon Salt
1 Tablespoon Garlic Powder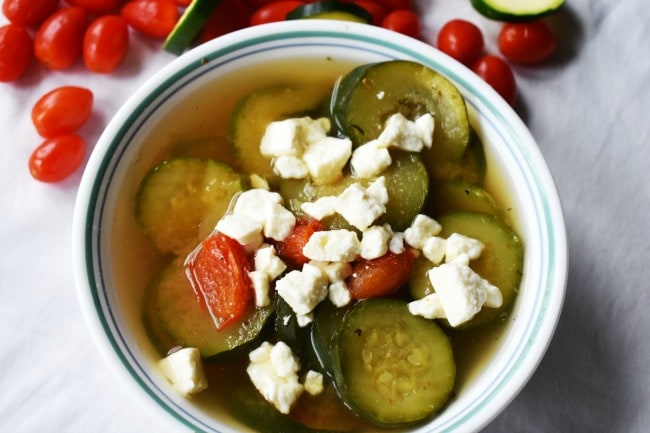 Directions:
Combine zucchini, tomatoes, broth, salt, and garlic powder into Instant Pot.
Press the steam button and set for 10 minutes.
Tomatoes and zucchini should be soft but not mushy.
Garnish soup with ½ cup of feta.
Makes four cups after cooked.
This makes for a great side dish, lunch or meatless dinner option.